We are a developmentally-based art program for children as young as eighteen months to adults. At our studios, everyone is an artist. We seek to build creativity as a life skill that will serve our students beyond the art studio. Our job is to bring the materials and methods that help students tap back into a primal maker self, a joyful artist who believes she or he knows how to make a thing of beauty.
A Paradigm Shift
The above paragraph is an excerpt from our teachers' textbook, Scribbology, an in-depth examination of the philosophical underpinnings and origins of Scribble that serves a guide for teacher training and reflections on teaching practice. But what are these terms? And more importantly, as Scribble seeks to transform art education as most of us have experienced it, how can we redefine and reclaim these definitions of artists, beauty, good art, good art teaching?
What is a DEVELOPMENTALLY-BASED art program?
Teachers have long established that the sweet spot of teaching comes in meeting children within what cognitive psychologist have termed the "zone of proximal development." Or, as Goldilocks said it best: not too hard and not too easy. Our curriculum is designed with just enough challenge to keep our artists engaged while minding the parameters of their development. They're successful but not bored, challenged but not frustrated. Moreover, they comprehend and feel ownership of their process, and in turn, their product. What does that look like in our studios? We don't ask toddlers to make representational work. Instead, we ask them to fully explore one material at a time and one project per day, a gradual of widening their attention span. We don't ask six year olds to draw in perspective. Instead, we ask them to explore the possibilities of line and shape using a multitude of materials so that they can understand line and shape. We take the long view of their artistic growth, recognize it on a continuum, and give our students building blocks for the next stage.
What is an ARTIST?
Perhaps our biggest hurdle as teachers, artists ourselves, and as a company, is that the word artist has come to mean a freewheeling beret-wearing guy (or girl) who paints accurate representations of fruit, landscapes, or people. Society applauds our children for mimicking the masters and for drawing pictures that are conventionally pretty, but at the cost of losing the true definition of an artist: a hardworking problem solver who seeks to realize an original idea. At Scribble, originality and hard work are the foundation of the creative spirit, and we know (and so do the researchers at Harvard's Project Zero who have studied artist behavior within school studios) that what makes an artist is cultivated habits of mind, and that these habits are teachable.
How is EVERYONE AN ARTIST?
Is everyone an artist, right now, in this moment? No. But we believe that everyone is capable. Even you, grown-up, who maybe, like most of us, gave up on making art at nine or thirteen or twenty, who adamantly states: "I don't have a creative bone in my body," or "I can't draw to save my life." We ask you to rethink what
creativity is: if you cook, you're creative; if you've juggled your own schedule with those of two children, you're creative; if you've sung in the shower, you're creative. Humans are the only animals who create objects, music, who dance only for the sake of pleasure. It's in our DNA. It's less likely that you are not an artist and more likely that you didn't have a good art teacher, one who didn't reframe creativity as problem solving and perseverance and intentional coloring outside the lines.
What is BEAUTY?
Beauty in artwork is complexity, it's evidence of an artist's time and attention and intention. It's not a sun in the corner or a rainbow coming up from the ground or a puffy blue cloud drawn in the sky. Why not? Because these symbols didn't require thinking outside the easy. Beauty is finding paper clips on the ground and building a sculpture with them, drawing a creature with a toaster as a head, drawing yourself with every tooth. Beauty, and good art, is about the effort you put into making your work interesting and different. It's about your point of view.
"We're creating masters, not copying them."
HOW DO WE MAKE THIS HAPPEN?
The fundamentals for our classes at any age are as follows: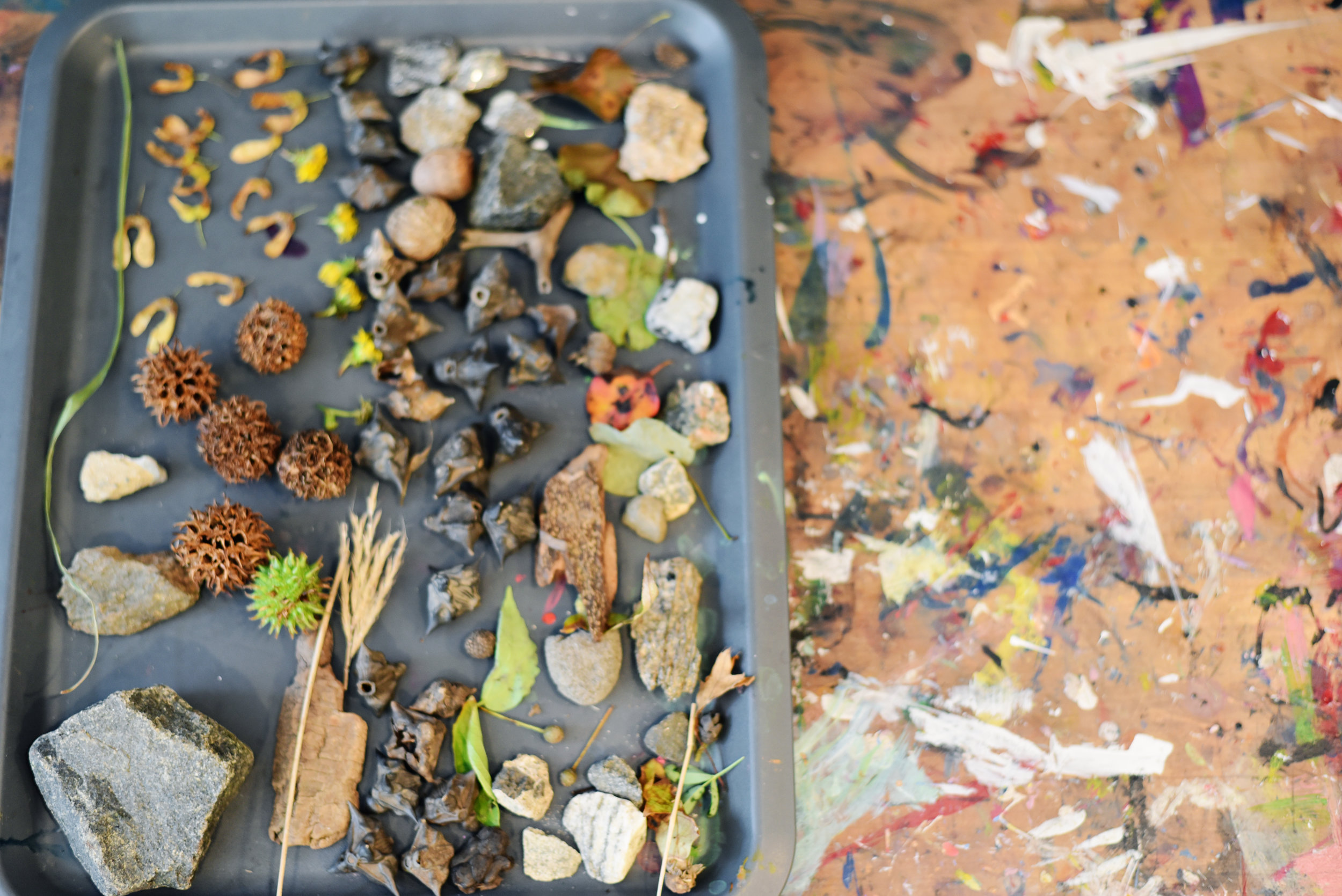 01
AN EMPHASIS ON THE CREATIVE PROCESS
We emphasize the artistic process over product and encourage our young artists to develop their own perspective and approach because we believe that what they have to say is important. Our children are encouraged to create through experimentation.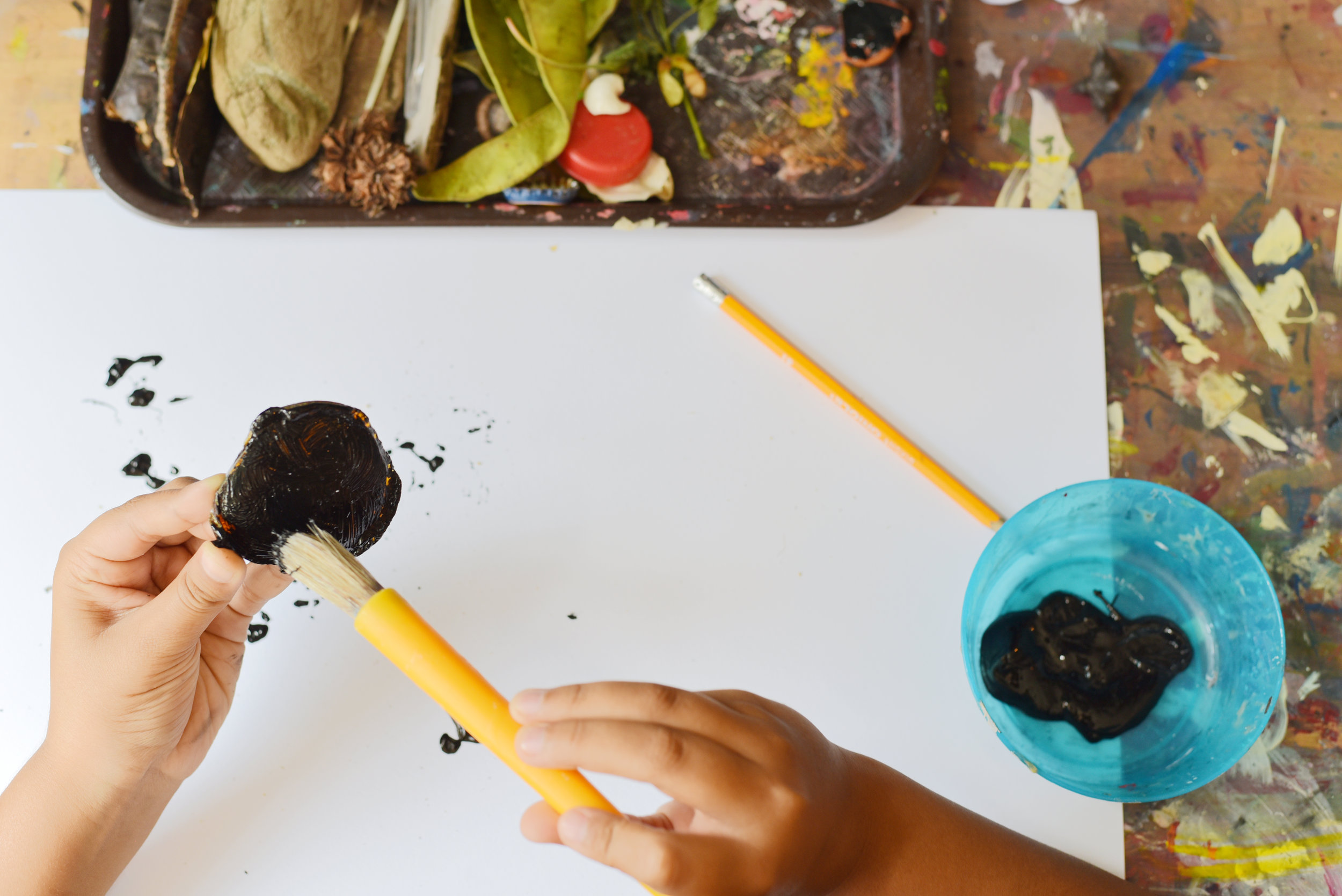 02
LEARNING VIA PROBLEM SOLVING

We give students choices and encourage decision-making, risk taking, innovation, and agency. We pose questions throughout the process in order to develop curiosity, problem solving skills, and critical thinking. Projects are challenges with multiple solutions.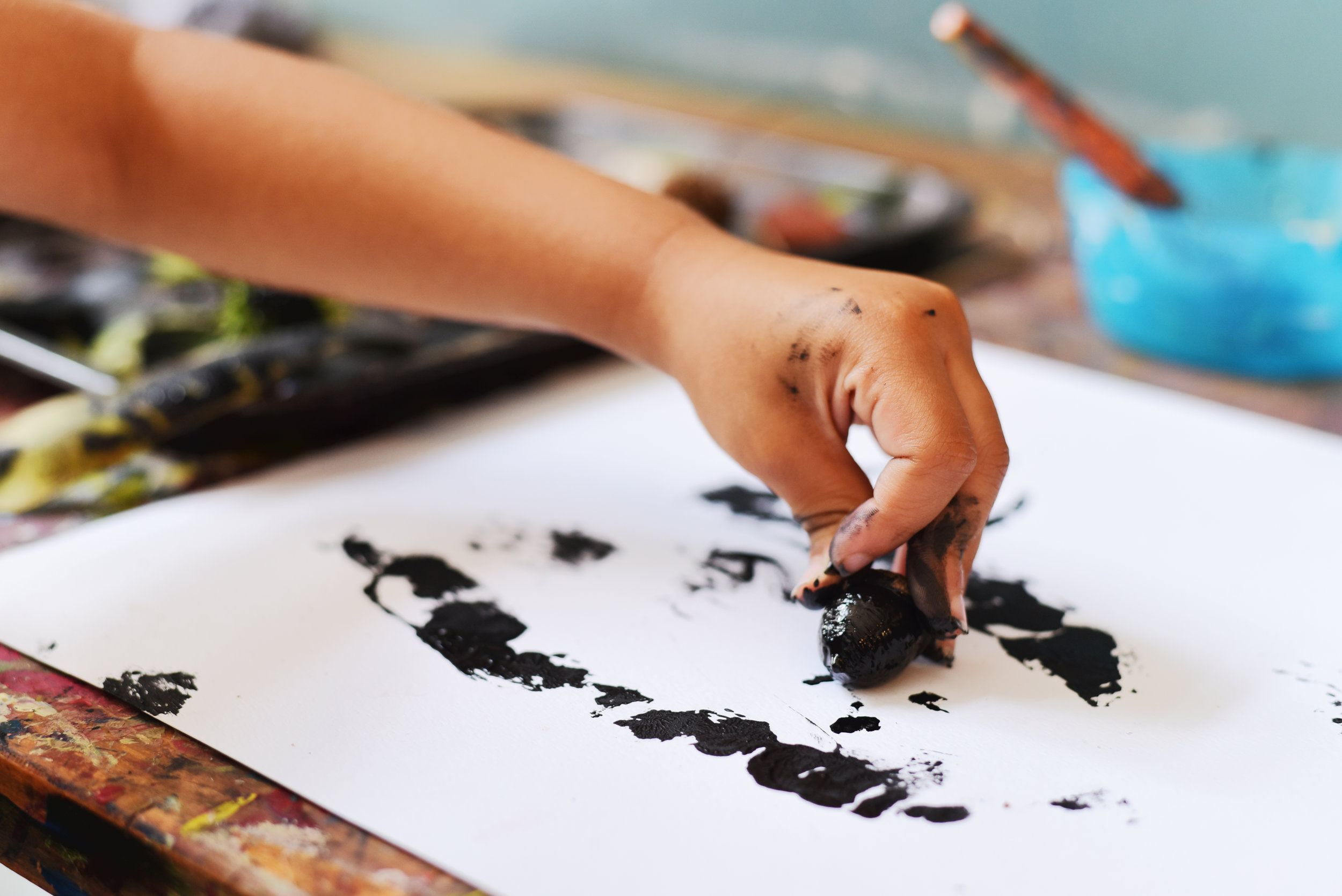 By making art, looking at art, talking about art, and exhibiting art, students form connections between what they make and how their work impacts the world around them, all the while developing their visual literacy, verbal language, and fine motor skills. We teach our students they are artists who posses the capability to shape the world around them, to change perspectives, to take action, and to understand that everything they do can have an impact.
04
A FOCUS ON STUDIO SKILLS
Scribble students hone the skills it takes for an artist to take an idea from conception to fruition. They develop ownership over their work and artistic vision. They not only see the world through the eyes of an artist, they practice and engage in artistic habits of making, thinking, and reflecting.